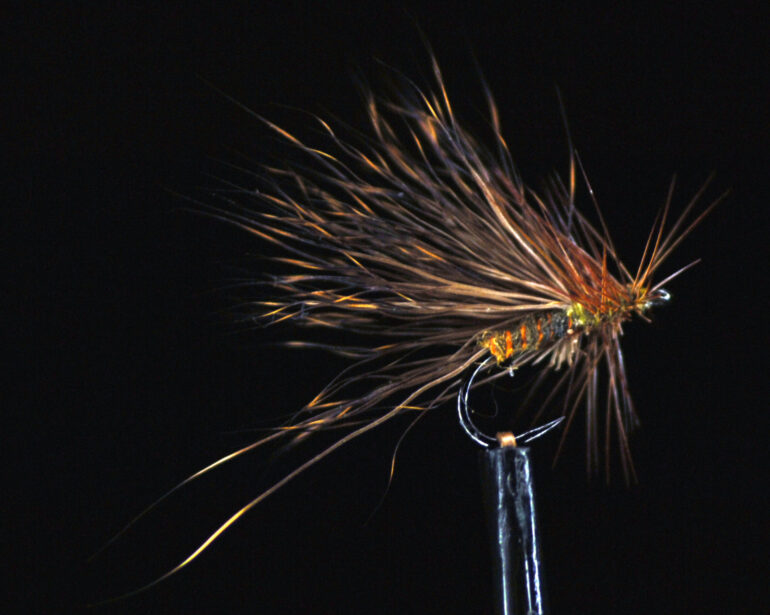 The Deer Hair Wing Ducks Dun
This fly is a general pattern for Olive baetis flies found hatching on many rivers. It uses deer hair as a wing.
The fly was tied as it was requested during a fly tying tutorial run by the club.
Materials
Silk – Semperfli Nano Silk, yellow, 18/0 (30D)
Hook – Ahrex FW 503, size 16
Tails – Moose body hairs (microfibetts could be used as an alternative).
Rib – Pearsalls Gossamer silk colour 6A or similar
Butt – Fly-Rite dubbing in No17
Body – Fly-Rite dubbing in No 42
Wing – Deer hair colour to match, and taken from the flank of the deer (small in length and not too large in hair diameter)
Thorax – Fly-Rite dubbing No 42
Hackle – Good quality dry fly hackle or cock saddle feather.
To view how the fly is tied simply watch the video below