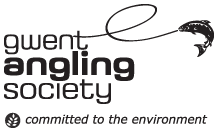 Gwent Angling Society
Welcome to the Gwent Angling Society. We are a local fishing society with waters in and around South East Wales and are committed to supporting the environment and the sustainability of this wonderful sport.
Our Waters
As a member of the Gwent Angling Society, you will enjoy access to a fantastic range of beautiful Welsh rivers and stillwaters. From the intimate Sirhowy and Afon Llynfi (Powys) to the bigger cousins of the glorious Monnow, Usk and Wye. We have a wonderful array of waters covering various fishing styles and species, including wild brown trout, grayling, sea trout, and salmon.