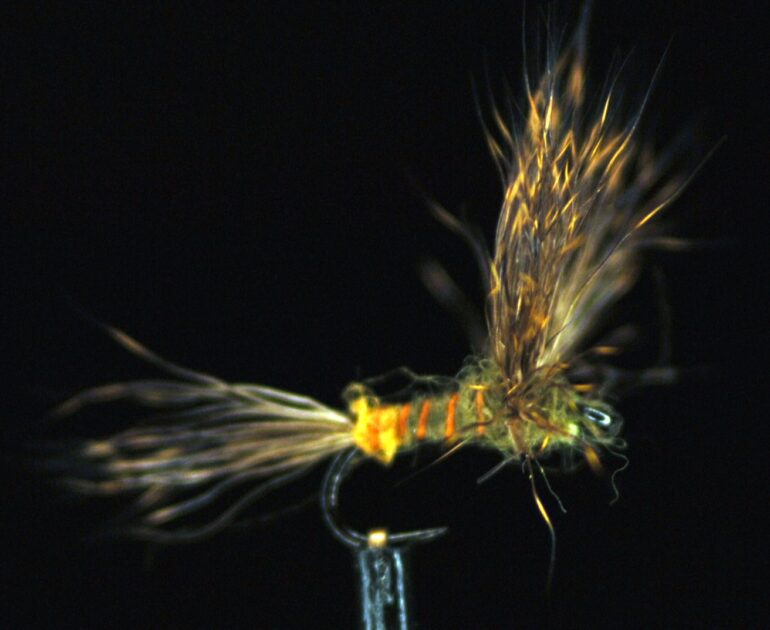 The Comparadun Universal Baetis
This is a general use pattern that imitates Olives and other upwinged flies that hatch on running water. It can be fished as an emerger, as a dun or as a spinner.
This particular tying has been done in the Universal Baetis pattern originated by Hans van Klinken & Leon Links (1997). but can be tied in any format and size you wish to represent other invertebrates.
Materials
Silk – Semperfli Nano Silk, yellow, 18/0 (30D)
Hook – Ahrex FW503 Dry Fly Light, size 16
Tail and Wing – Deer hair similar to X Caddis deer hair in the colour to suit the hatch
Body – Fly-Rite dubbing in 17 and 42
Rib – Pearsall Gossamer silk 6A Orange or similar
To see how to tie this fly watch the video tutorial below: