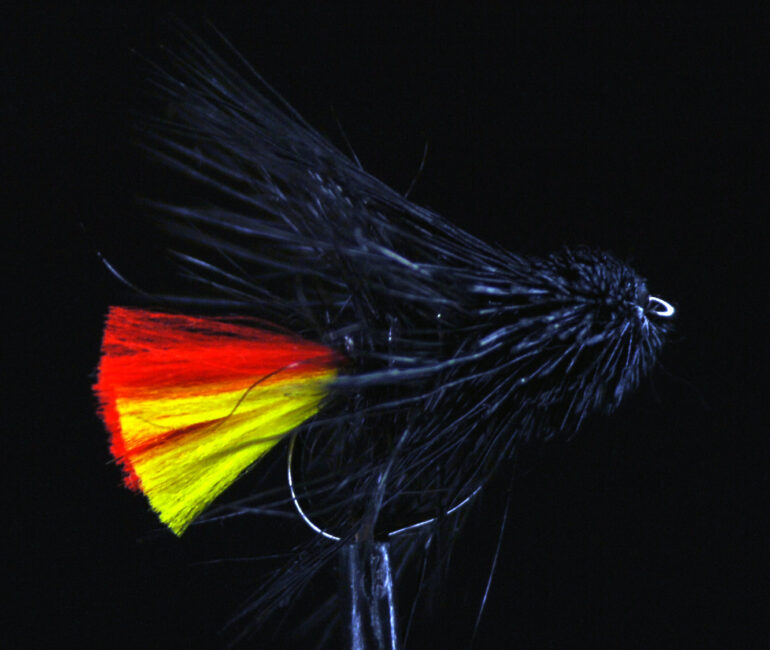 The Clan Chieftain Muddler
The Clan Chieftain Muddler is a fly designed to be fished as a top dropper pattern when fishing lakes, Lochs or the Welsh Llyns for wild brown trout. It creates a disturbance either upon or just under the surface and attracts fish. The video will show the tying technique for Muddler headed flies.
Materials
Hook – Barbless, size 10 or 12 (this has been tied on a BG-16 size 10)
Silk – Semperfly Nano Silk, 12/0 (50D)
Tails – Glo-Brite floss numbers 3 and 9, tied over each other.
Rib – Small silver oval or silver wire
Body – Black dyed seal's fur or substitute
Body Hackle – Black dyed cock saddle feather
Head and wing – Spun and trimmed black dyed roe deer belly hair.
The see how to tie this fly simply watch the video below.
WHY NOT JOIN US?
The Gwent Angling Society is a progressive, conservation-minded club offering fishing on six beats on the River Usk, two on the River Wye, the Sirhowy river and Afon Llynfi (Powys), and the wonderful Talybont Reservoir. Our waters can be viewed here. If you are interested in joining us or have any queries, simply contact our Membership Secretary.