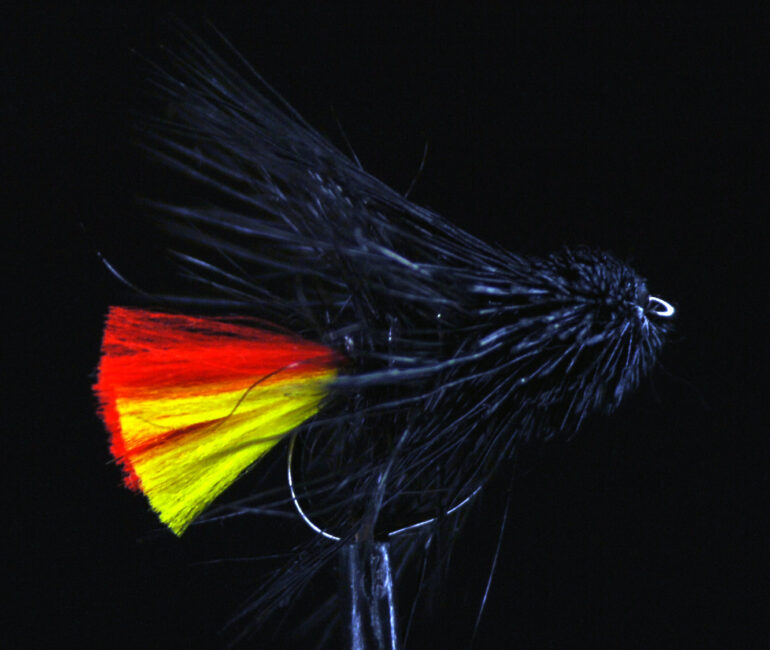 The Clan Chieftain Muddler
The Clan Chieftain Muddler is a fly designed to be fished as a top dropper pattern when fishing lakes, Lochs or the Welsh Llyns for wild brown trout. It creates a disturbance either upon or just under the surface and attracts fish. The video will show the tying technique for Muddler headed flies.
Materials
Hook – Barbless, size 10 or 12 (this has been tied on a BG-16 size 10)
Silk – Semperfly Nano Silk, 12/0 (50D)
Tails – Glo-Brite floss numbers 3 and 9, tied over each other.
Rib – Small silver oval or silver wire
Body – Black dyed seal's fur or substitute
Body Hackle – Black dyed cock saddle feather
Head and wing – Spun and trimmed black dyed roe deer belly hair.
The see how to tie this fly simply watch the video below.