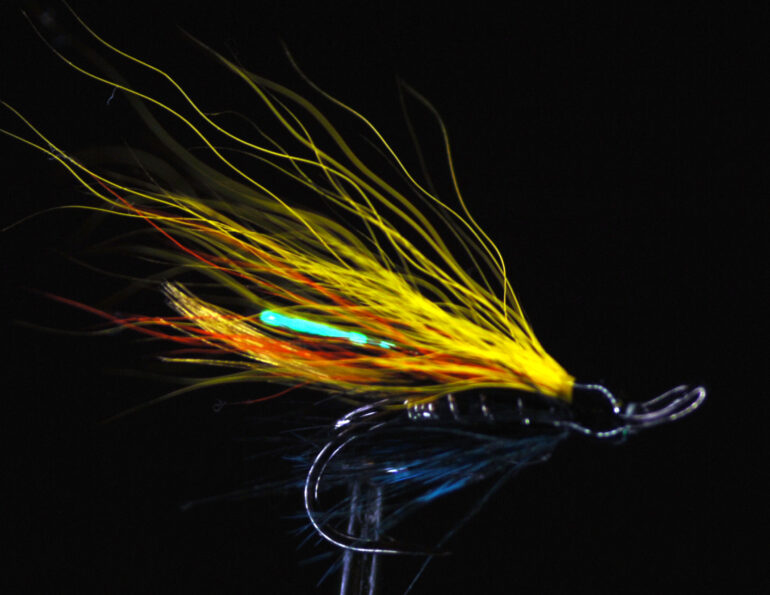 The Garry Dog
This fly has been tied specifically to show some of the techniques that can be used to tie in the wing securely following the fly dressing video tutorials.
Materials
Hook – Ahrex double salmon size 8
Silk – Semperfli Nano Silk, white, 12/0 (50D) and Sheer, black, 14/0 for the head.
Tai – Golden Pheasant Crest feathers
Tag – Oval Silver tinsel
Butt – Yellow floss (optional)
Rib – Small silver oval tinsel
Body – Black floss
Hackle – Black hen or Chinese cock cape
Beard – Dyed blue Guinea fowl tail feather
Under Wing – Red bucktail
Over Wing – Yellow bucktail
Sides – Orange dyed Mirror flash (optional)
To see how to tie this fly view the video below:
The below image shows the pattern tied with a yellow butt.