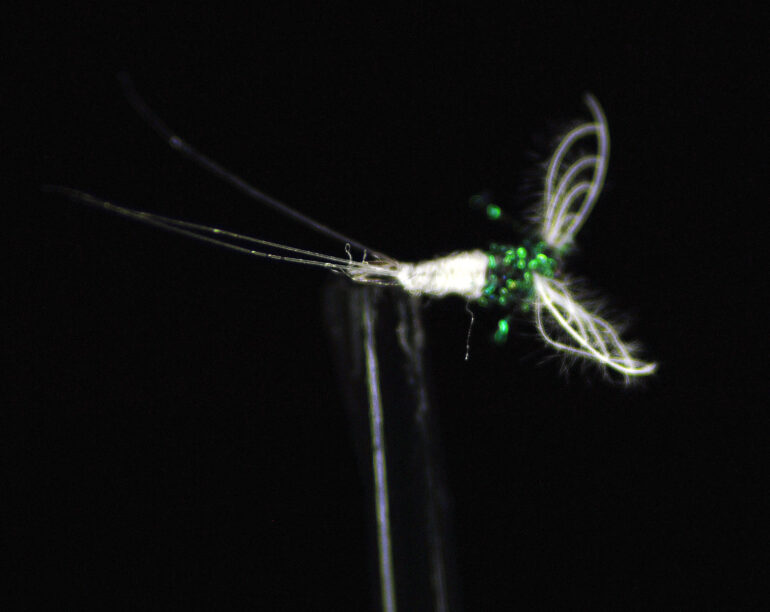 Caenis – The Angler's Curse
This pattern is a test of both patience and control. The Caenis is an up-winged fly (Ephemeroptera) and often hatches and goes through its life cycle very quickly. The insect is small but hatches in abundance and trout feed upon them avidly.
Materials
Hook – Dry fly hook, size 16-30
Silk – Semperfli Nano Silk, 18/0 (30D)
Tail – 3x Microfibetts, white
Body – Fly-Rite dubbing, white
Thorax – Peacock sparkle dubbing
Wing – CDC tied 'Wally wing' style
To learn how to tie this pattern watch the video below.