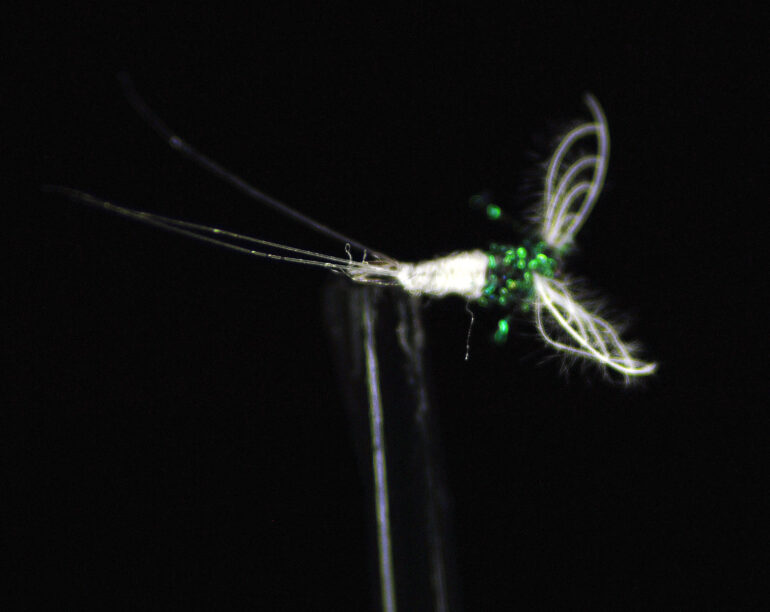 Caenis – The Angler's Curse
This pattern is a test of both patience and control. The Caenis is an up-winged fly (Ephemeroptera) and often hatches and goes through its life cycle very quickly. The insect is small but hatches in abundance and trout feed upon them avidly.
Materials
Hook – Dry fly hook, size 16-30
Silk – Semperfli Nano Silk, 18/0 (30D)
Tail – 3x Microfibetts, white
Body – Fly-Rite dubbing, white
Thorax – Peacock sparkle dubbing
Wing – CDC tied 'Wally wing' style
To learn how to tie this pattern watch the video below.
WHY NOT JOIN US?
The Gwent Angling Society is a progressive, conservation-minded club offering fishing on six beats on the River Usk, two on the River Wye, the Sirhowy river and Afon Llynfi (Powys), and the wonderful Talybont Reservoir. Our waters can be viewed here. If you are interested in joining us or have any queries, simply contact our Membership Secretary.