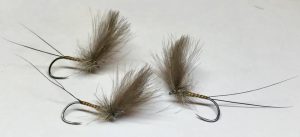 March Brown Dun, by Lee Evans
In this video, Lee Evans ties a March Brown Dun pattern. Have a go and let us know how you get on.
Tail: Moose Mane
Body: Ginger Quill
Wing: Spun CDC
Thorax: Squirrel
WHY NOT JOIN US?
The Gwent Angling Society is a progressive, conservation-minded club offering fishing on six beats on the River Usk, two on the River Wye, the Sirhowy river and Afon Llynfi (Powys), and the wonderful Talybont Reservoir. Our waters can be viewed here. If you are interested in joining us or have any queries, simply contact our Membership Secretary.