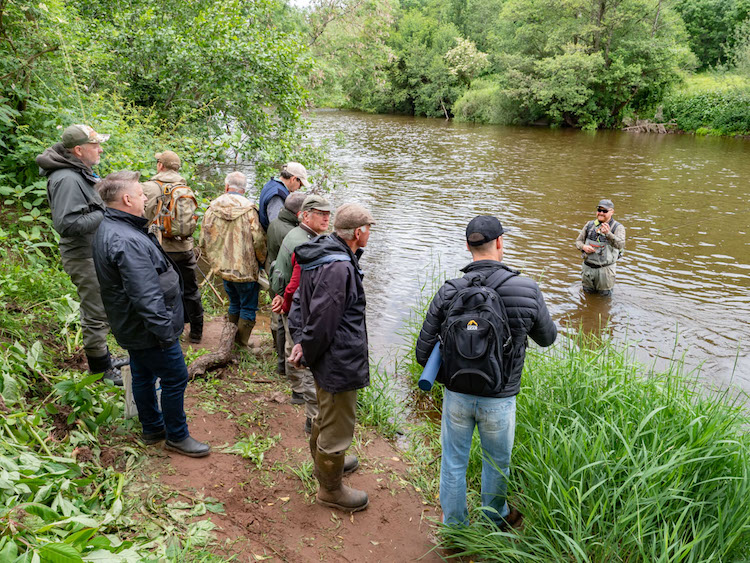 Gwent Angling Society Open Day 2022
Gwent Angling Society Open Day 2022
After several years of delays due to Covid-19, we are so excited to be once again able to announce the launch of this year's Gwent Angling Society Open Day. Our last event in 2019 was a truly wonderful day for members and non-members, anglers and non-anglers, and families looking to enjoy a day in the sun, in great company and glorious surroundings, and with a host of events, activities, and great food.
Location and Facilities
Once again, our Open Day will take place on Saturday 11th June (10:00hrs – 16:30hrs) at our Ty Mawr water just outside Abergavenny. The best SatNav destination is Gilwern Outdoor Education Centre,Ty Mawr Rd, Gilwern, Abergavenny NP7 0EB and, from the Centre, our signs will direct you down to our parking area. There will be ample parking and disabled-friendly access to all field-based events, as well as a large marquee, seating, and access to portable loos throughout the day. Should you have any concerns about accessing the river or disabilities, please reach out to us to discuss further. Your booking confirmation will include full location details and driving instructions.
A full lunch is included with every ticket, and for those who have attended our previous Open Day events, you'll know how amazing this lunch is. Tea, coffee and bottled water (also free of charge) will be available throughout the day and, for a small cost, a selection of alcoholic drinks will be available from our bar.
River Skills and Activities
On the river, we will be providing absolute beginners and experienced anglers alike with a range of demonstrations and skills workshops, all of which are led by fully qualified instructors and guides from the Game Angling Instructors' Association. Whether you are brand new or looking to hone your skills, there will be something for everyone – from dry fly to wet fly techniques, reading the water, pike fishing techniques, and you'll even be able to see first-hand what fish feed on via the entomology lessons led by GAS Vice-Chair and environmental lobbyist, Dave Collins.
Station 1 – Spiders and Wets – Mike Roberts
Station 2 – Double Handed Fishing and Casting Techniques – Alun Rees & Richard Bancroft
Station 3 – Nymphing Techniques – Geraint Jones
Station 4 – Dry Fly Techniques – Rob Bowen
Station 5 – Entomology – Dave Collins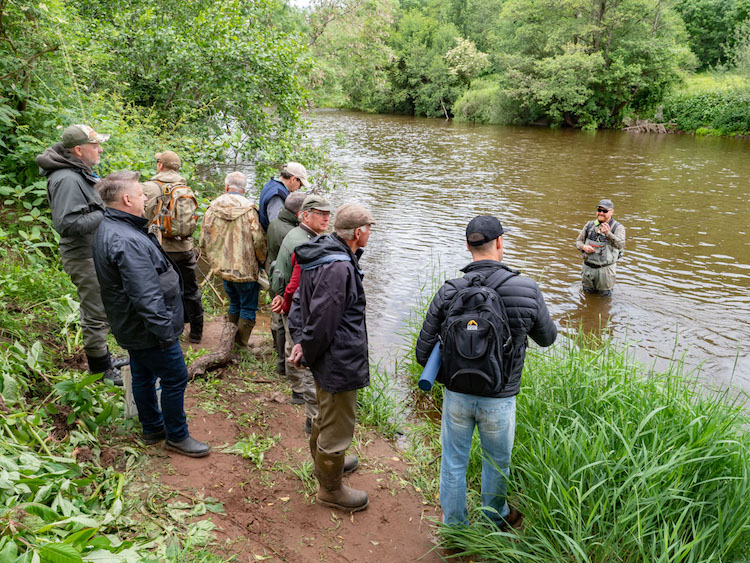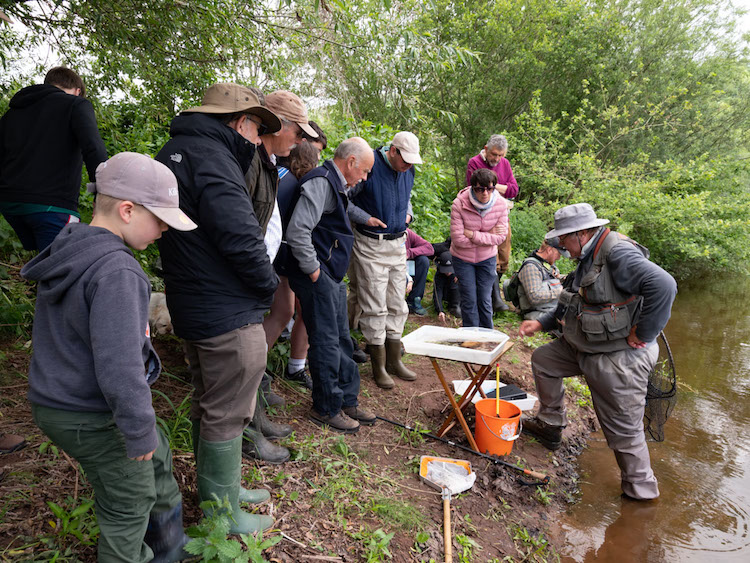 Events in the Main Field
In the main field, you will have the opportunity to watch some of the UK's best fly dressers (including Stuart Foxall, Mark Roberts, Paul Slaney and Tim Wood), learn how to build and repair your own fly rods at home, or go under the microscope with The Riverfly Partnership's entomology area. You will also be able to see first-hand the invaluable casts needed for river fishing by our own Charles Jardine, as well as putting it all into practice via professionally-led one-to-one casting lessons throughout the day.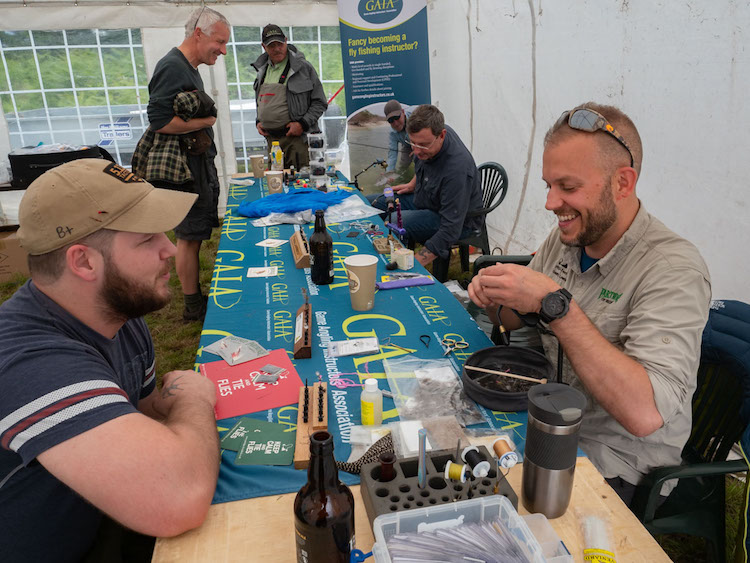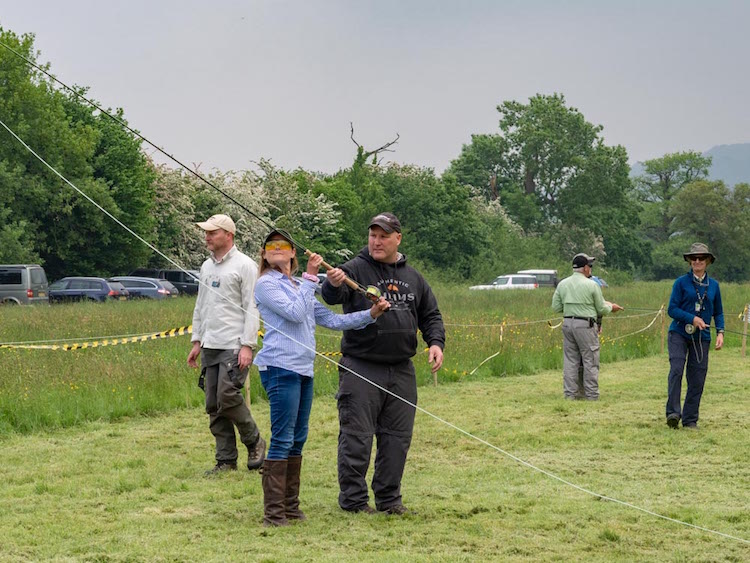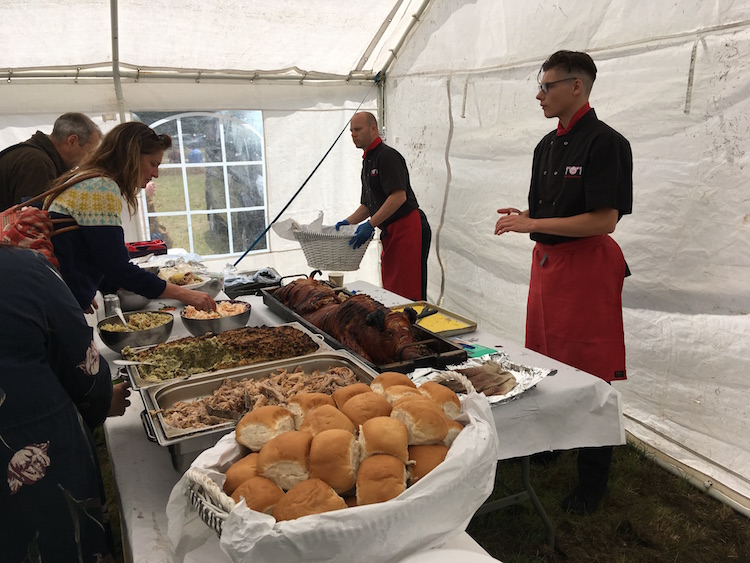 Sponsors and Raffle
Thanks to our main sponsor, Deer Creek, you will be able to see some fantastic fly tying materials and, thanks to the team at Loop Tackle, you will also have the opportunity to see some of the latest and greatest fly fishing equipment on the market.
We will also be holding a raffle throughout the day, with a huge range of prizes featuring guided fly fishing trips, fly boxes, guest tickets on GAS waters, tackle, and a whole lot more!
Our Mission
Finally, and most importantly, you will have the opportunity to chat with Gwent Angling Society officials, learn more about what we do and why, understand the environmental challenges we face on our rivers in Wales and throughout the UK, and learn about our primary objective – Committed to the Environment.
To read more about our ongoing environmental lobbying, specifically around the Afon Llynfi and following several pollution incidents over the past five years, see the Gwent Angling Society's response to National Resources Wales' statement and its investigation into the Afon Llynfi pollution on 31 July 2020 which ended with no conviction.
Tickets
Our Open Days are open to all, both members and non-members, and best of all, under-18s are welcome free of charge (all under-18s MUST be accompanied by an appropriate adult). Early Bird tickets are available until 1st May, after which there will be a £5 increase. We will also be selling tickets on the day for those making a last-minute decision.
Note, food-only tickets are available for non-anglers/partners/appropriate adults who will not be attending the river demos.
Early Bird Ticket
(Available until 1st May)
General Admission Ticket
(2nd May – 11th Jun)
Members
(Click here to purchase)
£30.00
£35.00
Non-Members
(Click here to purchase)
£35.00
£40.00
Under-18's
Free Entry
Free Entry
Non-Participant (Food Only)
£10.00
£10.00
What to Bring
Please bring appropriate waterproof clothing with you…it might be June, but this is Wales! There will be room in our marquee for attendees should there be an odd shower.
For those planning to attend the skills demos down on the river, wellies and/or waders could also be advantageous. All safety equipment for use during casting lessons (hats and glasses) will be provided, however, due to ongoing Covid-19 recommendations, you might be more comfortable bringing your own hat and glasses.
Any Questions? Get in Touch
Stay tuned to our website and our public Facebook page for more updates, events agendas, etc., as they are released, but if you have any queries leading up to the event, please don't hesitate to contact our Secretary, Gareth Lewis, via our Contact Us page.