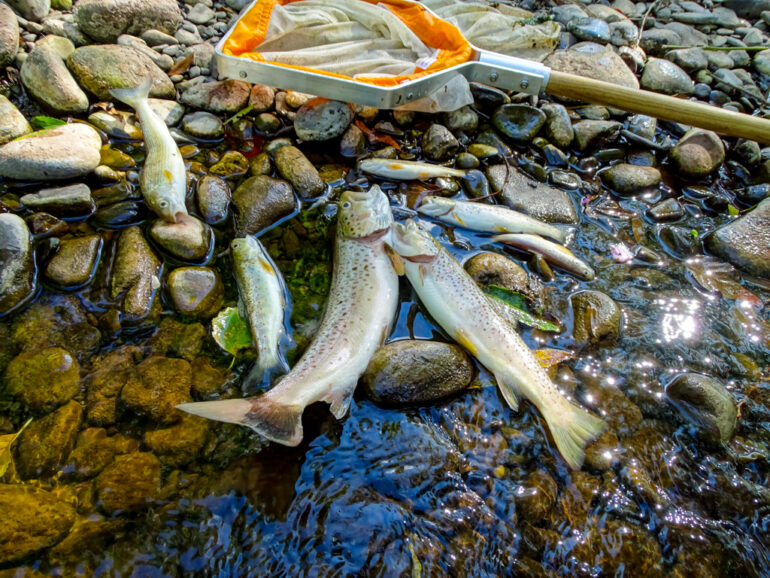 NRW Press Release 29th October – Afon Llynfi Pollution Investigation Ends Without Further Action Being Taken
As part of the recent press release by National Resources Wales on October 29th 2021 (Llynfi pollution investigation ends without further action being taken) announcing that its investigation into the Afon Llynfi pollution on 31 July 2020 has ended with no prospect of conviction, Ann Weedy, Operations Manager for mid-Wales said that "National Resources Wales was very disappointed not to have been able to bring those responsible to justice" and that "the river is showing promising signs of recovery".
What Ms Weedy did not say was that:
National Resources Wales had failed to prevent the 2020 pollution despite a history of two previous pollutions in 2016, one of which also wiped out the same stretch of river.
At the time of the 2020 pollution, the river was about to enter its fifth year of recovery and, as a result of National Resources Wales failing to fulfil its statutory responsibility for pollution prevention, it will now take until 2030 for the Llynfi to fully recover.
This announcement confirms National Resources Wales' record on the Afon Llynfi as a litany of failure, as those responsible have not been brought to justice.
Furthermore, National Resources Wales' failure to prosecute does nothing to deter those who have polluted the Afon Llynfi, nor to others who may pollute or risk polluting other rivers in Wales in future. Regrettably, the conclusion for the riparian owners whose fisheries on the Afon Llynfi have twice been eradicated, is that National Resources Wales cannot protect you.
As was the case after the fish kill in 2016, the Gwent Angling Society will continue to invest its time and resources in promoting the recovery of its fisheries, and the wider ecosystem, on the lower river. However, we believe the prospect of another acute pollution on the lower Afon Llynfi is not a matter of if, but simply a matter of when, and we have no confidence that National Resources Wales is able either to prevent pollution or to prosecute those responsible.
National Resources Wales' failure also holds ramifications for the Welsh Government for whom in October 2020, Lesley Griffiths, Welsh Government Minister for Environment and Rural Affairs, said that "National Resources Wales will take appropriate enforcement action based on the outcome of their investigation, and any lessons learned will be shared to help prevent future incidents".
Since the 2020 pollution, and in collaboration with Fish Legal (which initiated its own enquiries) Gwent Angling Society has accumulated a body of evidence relating to the last three pollution incidents and their investigation. Gwent Angling Society and Fish Legal will now seek to ensure that National Resources Wales and Welsh Government "learn lessons to prevent future incidents", and translate those lessons into action, not only to safeguard the Afon Llynfi but also real actions that address how National Resources Wales discharges its statutory responsibilities.
The wipeout pollution incident on the Afon Llynfi has shown that, as it stands, National Resources Wales' pollution response is not fit for purpose. Pollution should not be accepted as "business as usual".