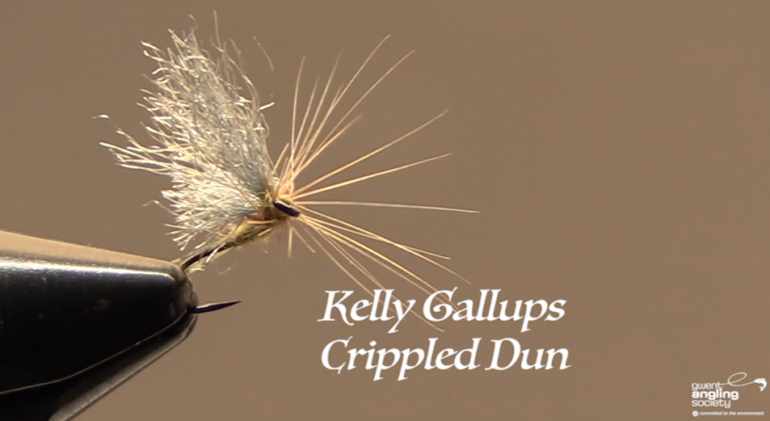 Kelly Galloup's, Crippled Dun
A fly pattern to catch trout by fly fishing. The fly imitates either emerging duns or spinners trapped in the water's surface.
Hook: Ahrex Dry Fly Light, FW503, size #16
Thread: Semperfli Nano Silk, 18/0, yellow
Tails: Coq de Leon
Dubbing: Super Fine Dry Fly Dubbing
Hackle: Rooster hackle, colour to suit pattern
Wing: Hareline Dubbing Sparkle Emerger Yarn, clear white
WHY NOT JOIN US?
The Gwent Angling Society is a progressive, conservation-minded club offering fishing on six beats on the River Usk, two on the River Wye, the Sirhowy river and Afon Llynfi (Powys), and the wonderful Talybont Reservoir. Our waters can be viewed here. If you are interested in joining us or have any queries, simply contact our Membership Secretary.