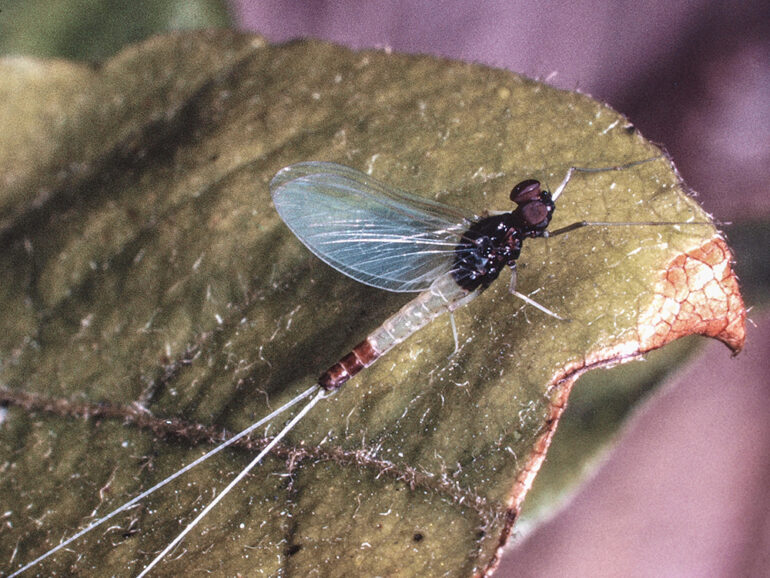 Know Your Fish Food – Part 3 – Iron Blue (Baetis Pumilis)
This is the one fly that likes the cold and will hatch in the colder days of spring from lunchtime to early evening during April and May depending on the weather. It can then reappear in the Autumn.
Easily recognised as they are very darkly coloured grey. The males and females are very similar to the female being the bigger of the two. The size of the hook for any imitation is normally size 16.