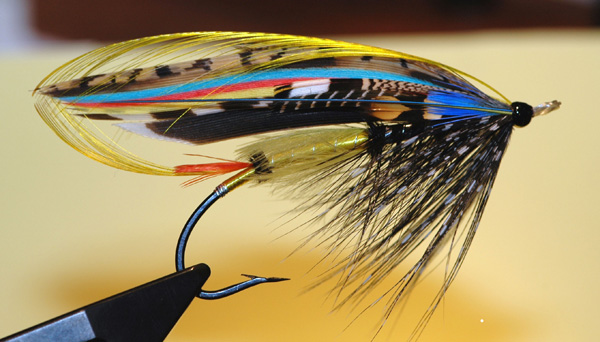 The Fly Tying Classes will again take place starting on Monday 4th November 2013 at Ponthir Village Hall at 7 pm.
It will run for 2 hours and is open to anyone who would like to come and learn how to tie flies or to improve their skills and techniques if they tie already.
The cost will be £8 per session and all hooks and materials will be supplied on the night. If you do not have a vice or tools please do not be concerned as we have kit that you can use to get you started.
If you are interested in attending then please contact the administrator through the site.
The full program is detailed below.
Fly Tying Program 2013 to 2014
Date

Fly

Monday 4th November 2013
Bead Head Hares Ear Nymph Hares Ear Dry
Monday 11th November 2013
Klinkhamer

Beaded Olive Nymph

Monday 18th November 2013
Hopper

Shuttlecock Buzzer

Monday 25th November 2013
Booby

Diawl Bach

Monday 2nd December 2013
Jig Nymph

Czech Nymph

Monday 9th December 2013
Shrimp Pattern (Usk Grub)

Low water single (Feather wing)

Monday 16th December 2013
Sea trout Tube

Sea Trout Single

Christmas and New Year break

Monday 13th January 2014
Teal Wing Dry

Teal Wing Wet

Monday 20th January 2014
Glue Buzzers

Haul Y Gwynt

Monday 27th January 2014
Split wing parachute (Dry)

Tenkara Flies

Monday 3rd February 2014
Stimulator

Quill Nymph

Monday 10th February 2014
Dave Collins' Grannom Pupa

Dave Collins' Grannom Parachute

Monday 17th February 2014
Concoction

Sparkler double

Monday 24th February 2014
Cascade Tube

Black Francis