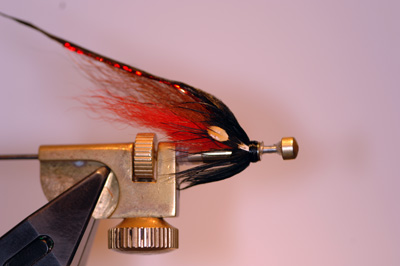 Bottle Tube Temple
There are many new types of tube on the market today but one of the more modern types are the bottle tubes. There are a number of different types some of which are made up of brass and others of aluminium. They vary in length and weight but they all share that bottleneck shape which aids the movement of the wing. The wing is tied in by the temple dog style of winging where the wing material is tied forwards then held back by turns of silk in front of the material as to over it.
This is a pattern that has done well on many rivers of the UK and Europe.
The dressing is as follows:
Bottle tube: Size and weight of choice.
Wing:  Arctic fox coloured Red under, brown arctic fox, under 4 strands of red holographic tinsel, under Black artic fox.
Throat Hackle: Webbey Black Cock
Cheeks: Jungle cock eye feathers.
Head: Black
Firstly attach your tube and ensure that it's not going to move at any time during the tying. If it comes loose, it will unravel faster than you can blink.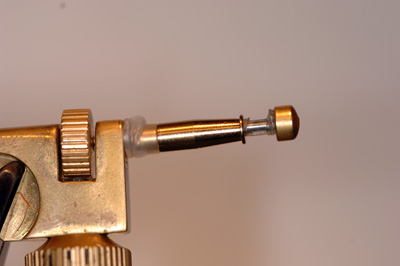 Now attach the tying silk with a jam knot and tie in the first piece of winging material initially with the tips pointing forwards over the head of the fly.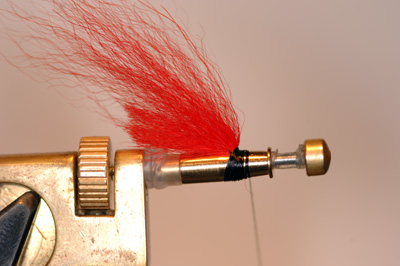 Now pull the material backwards and tie in front of the wing at an angle of 45%. This will cause the wing to be held backwards but it will naturally want to go forwards. This will always ensure movement in the wing. If you want a more detailed explanation then view the Temple Dog tying instructions.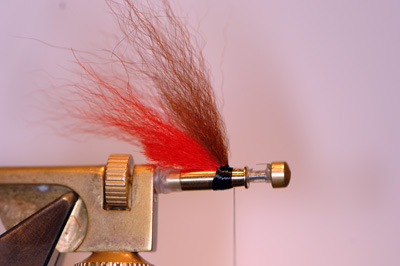 Now attach the second part of the wing in the same manner.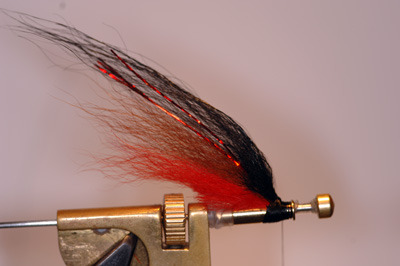 Add the red holographic strands and the black arctic fox wing again in the same way as previous underwings.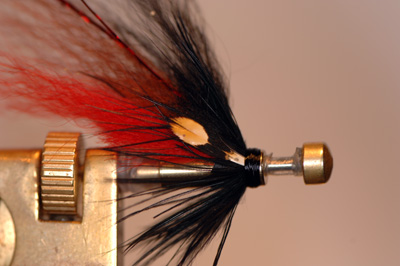 Add the webby black cock hackle by tying it in by the tips having doubled the fibre back first. Then add the jungle cock cheeks. Whip finish and varnish the head.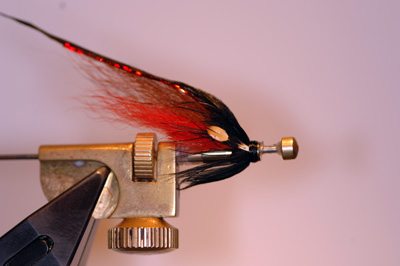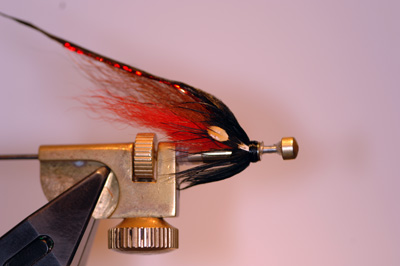 You can tie the wing in as many or few colours as you wish. It's what works on your beat. The main aim is to follow the tying sequence to ensure you can create a fly with lots of movement.
If you have any questions then contact the forum.
Good fishing.