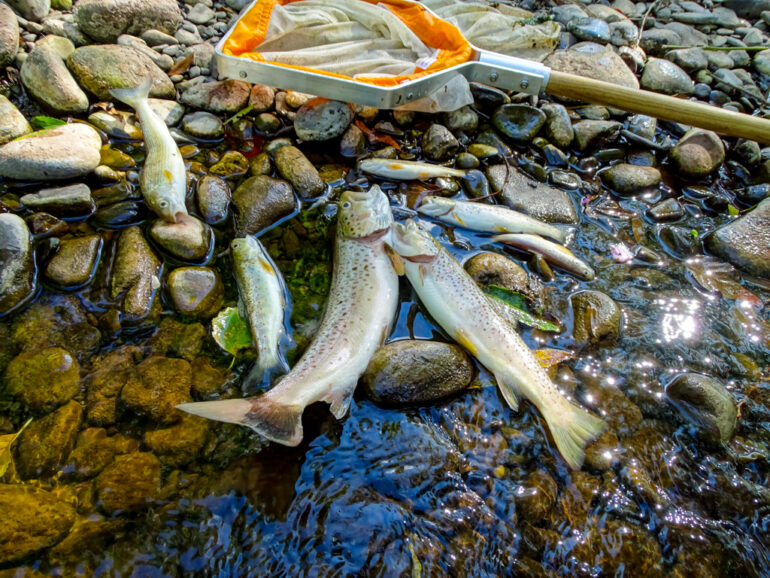 NRW Press Release 29th October – Llynfi Pollution Investigation Ends Without Further Action Being Taken
As part of the recent press release by National Resources Wales on October 29th 2021 (Llynfi pollution investigation ends without further action being taken) announcing that its investigation into the River Llynfi pollution on 31 July 2020 has ended with no prospect of conviction, Ann Weedy, Operations Manager for mid-Wales said that "NRW was very disappointed not to have been able to bring those responsible to justice" and that "the river is showing promising signs of recovery".
What Ms Weedy did not say was that:
NRW had failed to prevent the 2020 pollution despite a history of two previous pollutions in 2016, one of which also wiped out the same stretch of river.
At the time of the 2020 pollution, the river was about to enter its fifth year of recovery and that, as a result of NRW failing to fulfil its statutory responsibility for pollution prevention, it will now take until 2030 for the Llynfi to fully recover.
As the regulatory body charged with statutory responsibility for pollution prevention, enforcement and prosecution, this announcement confirms NRW's record on the Llynfi as a litany of failure.
For the three riparian owners affected by the 2020 pollution, this announcement is of course more than just disappointing, and NRW should not be "disappointed" but ashamed.
However, for the Gwent Angling Society, it is an announcement that has not come as a surprise but is an outcome for which we have been assiduously preparing since July 2020. We have researched and prepared several in-depth, evidence-based documents addressing all of the key issues that relate, not just to the 2020 pollution and how was investigated, but to all that took place between 2016 to date. These reviews were shared some time ago with Fish Legal, who have also initiated their own enquiries and with whom we shall now formally address strategy and timetable. Be assured that we shall be totally uncompromising in seeking resolution and satisfaction and, following forthcoming meetings with NRW, we shall insist that we receive unambiguous evidence that NRW will take all necessary actions to prevent any further pollution on the Llynfi in future, as well as addressing wider generic issues and concerns relating to how it discharges its statutory responsibilities in Wales.
If at any point, it proves necessary to seek wider publicity, we will not hesitate in doing so.